Self-employed? You May Still Qualify for a Non-QM Loan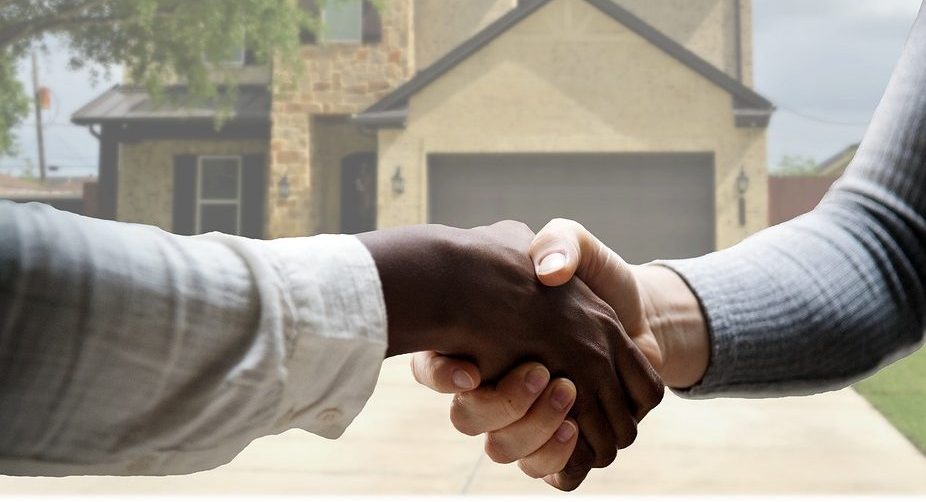 Many Americans know how difficult it is to buy a home. This is especially true if you are self-employed. Little-known fact: for most lenders to give a self-employed individual a home loan, the borrower will need to prove at least two years of self-employment. 
Often, the typical mortgage loans are not designed for the self-employed, which means buying a home was close to impossible in the past. Now, there's something called a Non-QM loanfor the self-employed who want to buy a house. 
What is a Non-QM Loan?
A non-qualified mortgage (Non-QM), or an expanded loan, is a home loan that does not comply with the Consumer Financial Protection Bureau's (CFPB) rules on a traditional qualified mortgage. Those guidelines mean for a person to get a mortgage, he or she needs a steady employment record. This requirement stops self-employed individuals from being able to get a mortgage. 
Read More: What Are Non-QM Loans Versus QM Mortgage?
Ability to Repay
Non-QM loans, however, offer borrowers the chance to buy their own home. These loans abide by the Ability to Repay Rule to ensure that the income of the borrower, employment and credit history are verified. The lender must always ensure that the borrower has the ability to repay the money that he or she owes. Credit history and income documents are also important in determining whether the individual is eligible for a loan. 
Advantages of Non-QMs for Self Employed Individuals 
Income Verification 
Self-employed individuals have different financial situations than borrowers who are employees of other businesses. This means that oftentimes, there are complicated tax returns and paperwork based on traditional mortgage underwriting guidelines. 
Typically, self-employed individuals have income that's different from week to week or month to month. Some months, they may have a high income, while others are low. Obtaining a qualified mortgage is often difficult if this is the case because your lender will view it as your income not being reliable. 
A Non-QM Loan, however, lets you verify your income through bank statements. This means that you don't need pay stubs or tax forms so that you can prove your ability to repay much easier. 
Read More: Bank Statement Loans for Self-Employed Individuals
Leniency 
Non-QM loans offer a longer payment term for people who have an income that varies from month to month. The payment plan can be up to 40 years, which allows for inexpensive monthly costs. This is ideal for self-employed individuals who may face months of low income and need a mortgage that's lower in order to keep up with payments. 
Choosing the 40-year plan means that your payment costs are more practical based on your business so that if something happens, you won't end up losing your home. Also, if you do seasonal work and earn most of your income during a few months out of the year, you can save money from that period and pay your loan back a little at a time. 
No Private Mortgage Insurance
A Private Mortgage Insurance (PMI) policy keeps you covered in case you default on a loan, but that means another cost on top of your usual mortgage payments. Lenders will often require you to have private mortgage insurance if you put down a small down payment. 
Non-QM loans eliminate PMI, which allows you to keep the income you earn, save your money, and more easily repay your loan.
Interest-Only Loan Options 
Some Non-QM loans offer interest-only payment options for the first few years of the home loan. These options may allow the self-employed or those with poor credit ratings to afford to buy a house without putting as much down. 
Higher Debt-to-Income Ratios
Debt-to-Income (DTI) is the amount of a borrower's income versus their existing debts and projected home expenses. Lenders measure this amount to see if someone is able to afford a mortgage loan. Non-QM loans allow a DTI ratio above the typical 43%, which allows more people to qualify for a loan. 
More Borrowers Qualify
Non-QM loans make it possible for more people to qualify for home loans. However, lenders still have to protect themselves and consider important financial factors before approving a loan. Non-QM loans certainly provide people with poor credit or those who are self-employed with more options. 
Who Else May Qualify for a Non-QM Loan?
The self-employed aren't the only borrowers who can qualify for this type of loan. 
Retired individuals using social security, pension, or investments as income

Doctors, dental surgeons, and veterinarians

Anyone with lower credit and fewer cash reserves

Real estate investors who need funding quickly

Foreign nationals

Prime borrowers

Near or non-prime borrowers

Borrowers with significant assets
Non-QM Loan Growth Expected for 2020
In 2019, there was an increase of non-QM loans because of all of the advantages they offer borrowers who don't fit the mold for traditional mortgages. Non-QM lending is expected to continue to rise into next year as it continues to provide an alternative to traditional mortgage lending. 
With higher home prices and interest rates, homebuyers are finding it difficult to qualify for a mortgage. Not allowing borrowers to enter the market can have major implications on the real estate market and the economy. Non-QMs meet the buyer demand and poise the market for growth. 
Choosing a Non-QM Lender
If you've been rejected for a conventional or government loan, you shouldn't give up. You may still qualify for a non-QM loan. As with any loan and lender, it's important to shop around and compare rates and fees. Make sure that you understand the terms of the mortgage and can repay your loan when you get it. 
If you have been self-employed for less than two years, you may qualify for a Non-QM Loan. Don't always choose the lender based on their rates. The product you get might not be what's right for you and your situation. Make sure to do your homework to learn what's right for you. 
Contact us today to find out how we can get you into your forever home.