Tips on Getting a Loan if You're Self-Employed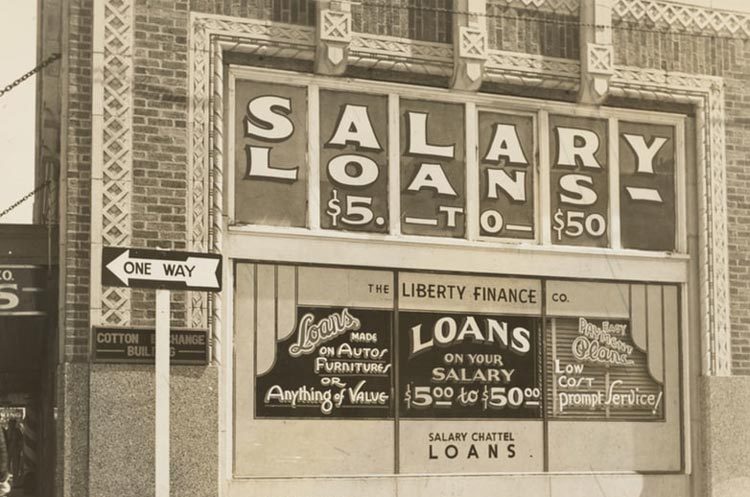 Being self-employed has a lot of advantages. You have a more flexible schedule, but you also have to keep up with the administrative side of your business yourself. This is especially true when it comes to managing your own finances, which can make getting approved for a mortgage loan difficult.
Lenders usually like to see a steady, stable, and predictable income; yet, more often than not, self-employed borrowers will have a fluctuating income. Banks and lenders will see this as a risk, so as a self-employed borrower, it may be difficult for you to get a loan.
Whether you're looking to refinance credit card debt or trying to find a mortgage, here are some tips about getting a loan when you're self-employed.
Apply Before Leaving Your Job
Many self-employed individuals start off with a day job that allows them to pay the bills while they follow their true passion. If you still have a 9-5 job, it's a good idea to apply for a loan before leaving your current position. When you have a "regular" career, it's much easier to get approved for a loan because you have a steady income.
If you've just started out being self-employed, you may not qualify for a loan for at least two years. This is because almost all lenders will want to see that you have a history of regular income before they take the risk. If you know you'll need credit, apply as soon as possible before leaving the more stable job.
Have Two Years of Income 
Lenders will usually want to see that you have two years of tax returns to prove your income. Next, they'll most likely take your average income over those years to decide how much credit they can give you.
If your business has just recently begun taking off, it may not be reflected in your tax returns. Also, if you have a contract from a client showing guaranteed income, lenders will most likely not take it into account. Your tax returns are very important to lenders, so it may be difficult to obtain a loan without having verifiable income.
If you've just become self-employed or are reinvesting your money to grow your business, you may want to wait before trying to get a loan.
Read More:Mortgage Options For The Self-Employed
Lenders may also want to know about the type of business you have before they give you a loan. You may need to show them balance sheets, income statements, earnings, and an expense report before they'll even consider giving you a loan.
If you're self-employed and want to purchase your own home in the next few years, it's important that you know you'll have to work a little harder and maybe write off fewer expenses to demonstrate that you have the ability to pay back the loan.
Prepare for Higher Rates
Because lenders won't see you as the same type of borrower as the traditional borrower, you may be forced to pay a higher interest rate on your loan. Lenders will see you as a bigger risk, especially if you can't prove at least two years' worth of steady income.
If you are taking out a home loan, you'll require mortgage default insurance if you don't have 20 percent as a down payment. You'll most likely have to pay more for that insurance, too.
Put Down More
If you're looking to buy a house, you can avoid mortgage default insurance by increasing your down payment to 20 percent.
Lenders are more likely to provide you with more flexibility and approve your loan if you increase your down payment, no matter what type of borrower you are. Some banks may also offer a simplified mortgage approval for business owners or those who are self-employed if they can provide a downpayment of 30 percent or more. Simply put, the higher the down payment, the more likely you are to receive a loan.
Build Your Credit Score
One of the most important things lenders will look at is your credit score. If you're planning on getting a loan or taking out a mortgage, your credit score is absolutely critical. Credit scores prove to lenders that you make your payments on time and have a history of good financial management. A higher credit score means you'll increase your chances of getting approved for a loan at the best rates.
Consider a Bank Statement Loan 
A bank statement loan will allow you to verify your income using documented bank deposits instead of tax returns. As we stated earlier, your tax returns will play a crucial role in whether or not you're approved for the loan. However, you can avoid the need for tax returns with a bank statement loan program.
Mortgage applications can choose a bank statement loan if they don't have traditional documents to verify their income. They may also choose to do this if their tax documents show lots of write-offs that make the income appear less than what it actually is.
Read More: Can Self-employed Borrowers Qualify For Bank Statement Mortgage?
To qualify for a loan, all borrowers have to do is verify their income with documented monthly deposits. Depending on the lender and the borrower's particular situation, there may be a few different bank statement loan programs available. However, many lenders will require a minimum of 12 months of bank statements. 
Getting a loan when you're self-employed isn't impossible; it just requires different documentation than those with 9-5 jobs. Never be afraid to reach out to the experts with your questions so that you can purchase the house of your dreams!