Staff Profile: Tyler Dorfner, Vendor Management Administrator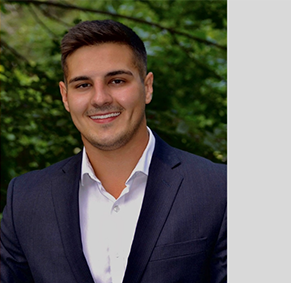 Meet Tyler Dorfner, Vendor Management Administrator.  A new face to HomeXpress Mortgage, Tyler has quickly established himself as a rising star.  A graduate in Finance and Risk Management, Tyler started his career in the mortgage industry as an Underwriter.  As his passion for mortgage grew, he wanted to dive deeper into the industry.  At HomeXpress, Tyler has flourished.  He was recently promoted to Vendor Management Administrator where he continues to revolutionize systems and processes.
Tyler enjoys being a part of HomeXpress' explosive growth and seeing how his efforts directly impact the company.  He embodies the values of HomeXpress Mortgage as a smart, talented, and customer service-oriented team member.  Team members and partners look to Tyler for guidance that only he can provide.  Tyler is a prime example of the kind of dedication and talent it takes to make the loan funding process speedy, easy, and convenient.  We look forward to seeing more from Tyler as he continues to grow with the company.