Social Media Influencers and Bank Statements Loans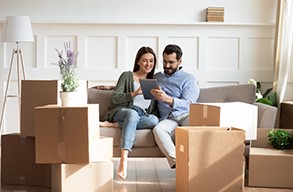 As of October 2021, there were more than 10 million self-employed people in the US. While Americans have pursued entrepreneurship for decades, there is an exciting new entrepreneur that may be underserved. These entrepreneurs are often referred to as "influencers" leveraging partnerships with brands for high-risk reward. They've rejected the idea of a corporate job with a W-2 in favor of promoting items to their followers online. In addition, The most successful of these influencers make millions of dollars in sponsorship and ads based on their content and audience base. With millions in revenue, these are attractive borrowers to brokers willing to look beyond the job description.
How do brokers reach such a unique borrower? Bank statement loans are one such way. Why? Bank statement loans measure the borrower's ability to repay the loan based on their income and not a rigid matrix requiring documentation. These entrepreneurs may not have W-2's. Consider how you can reach more influencers and grow your pipeline using bank statement loans.
Digital Entrepreneurs and Homeownership
Many young people today are concerned with the opportunity to become a homeowner. Many feel that they're already priced out of the market, that student loan debt is a barrier, and that their unique occupation doesn't qualify them for a conventional loan. In many ways, these fears are a reality. Alternative jobs such as an influencer doesn't have the steady paycheck and W-2 documentation that conventional underwriting matrices require. Therefore, bank statement loans are an attractive solution. Without conventional documentation, this group of borrowers can be better served by evaluating their ability to repay based on their business or personal bank accounts.
Work With Experts in Non-QM Loans
As social media grows, so will influencers. Brokers will need to find the right lending partner or may lose opportunities in a growing industry. Lenders such as HomeXpress can look beyond the conventional underwriting requirements to see the whole picture. HomeXpress Mortgage is dedicated to helping entrepreneurs— we are generally able to underwrite bank statement loans in 24-48 hours, and we fund 60% of loans submitted.
If you're interested in growing your pipeline by serving unique borrowers such as influencers, give HomeXpress a call. As experts in the Non-QM space, we have an extremely experienced and knowledgeable team. Contact us today at (855) 598-1430 to discuss our products and rates or submit a loan scenario today. HomeXpress can help you fund your next loan with fulfillment offices on both coasts.