Self-Employed? Buy a Home with a Bank Statement Mortgage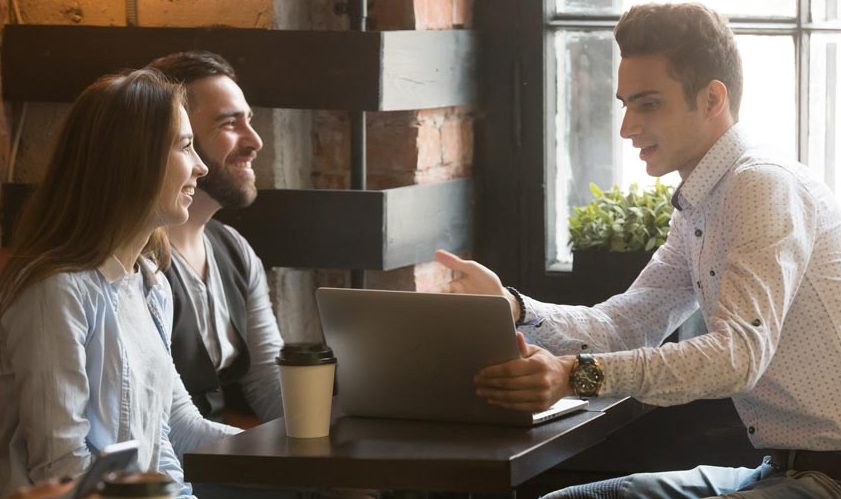 If you are self-employed like many young people in this generation, you might be worried about getting a mortgage. Sadly, for most people who are self-employed, they are likely to miss out on obtaining a mortgage.  However, you should not give up yet on getting a good mortgage deal, especially if you have dependable income and good financial records making you a good fit for getting a bank statement mortgage loan.
People who work for themselves have more complex earnings and have to prove their earnings unlike people who are employed whose record of earnings enables them to access mortgages without going through rigorous background checks. Therefore, for individuals who are self-employed, a bank statement mortgage is the option that would be available for them.
Bank statement mortgage loans use your bank statements to calculate your income, instead of using tax returns to calculate income. These loans are suitable for people with considerable tax write-offs. Mortgage loans using this approach must meet the following criteria:
10% equity on refinancing, which is usually considered a down payment

Twelve months personal bank statements, as your income will be averaged for the one year

Profit and loss made in one year

One must be employed for at least two years, although in rare cases individuals who have been employed for less than two years are eligible for mortgage loans

One must be available on home purchase, refinance and cash out refinance
Bank Statement Mortgage Loans Calculation Based on Income
It is possible to use different accounts to qualify; this can be personal and will include scrutiny of deposits to the bank to determine the source of wealth. Deposits from business accounts to the personal account are included in deciding whether to give a loan or not, while those that are generated form non-business related activities are not included from average income calculation.
Business bank statements involve income calculation that minuses all the expenses from the deposits made to the account. For simplicity, most lenders assume that your business will use an estimate of 50% of its total income. Thus the revenue is halved, you must, however, indicate that you are the original owner of the business to access a mortgage.
Increasing the Likelihood of Getting Bank Statement Mortgage Loans
Once you prove the record of your earnings, you will find your loan at little extra cost. In the US the precise charging is about 2.5%. To make the most out of your transaction, you can choose to use the services of a broker. Although the services of the broker are considered an additional cost, the benefits are higher than the costs involved.
To get a mortgage loan involves getting a lender who will judge your ability to pay favorably. You can seek independent advice through a broker as they will help you point on the crucial aspects that lenders consider before issuing a loan. With professional brokers, you might land yourself a favorable deal.
If you are determined to obtain a mortgage loan, you should avoid red flags that might make lenders reject your application. If you know you are going to apply for a mortgage loan, you should refrain expenditure on luxury items as lenders see this behavior as a red flag. Red flag activities that easily get the eye of lenders include payday loans and online gambling. Ensure you have a lower loan-to-value ratio to increase your possibility of getting mortgage loans.