Non-QM Is Set To Reach $80 Billion In Loan Originations In 2022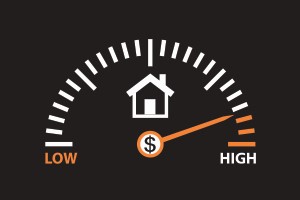 Are you leaving money on the table by only offering agency home loans? Non-QM loans have been increasing in demand since their inception in 2015. As a result, Non-QM is set to reach $80 billion in loan originations in 2022.
Non-QM is predicted to double and gain 10% of the mortgage market this year. This indicates an opportunity for brokers to grow their business by offering a wider selection of loan products. If you're unfamiliar with Non-QM, consider this a quick primer.
Non-QM Allows You to Work with a Wider Variety of Borrowers
Offering Non-QM loan products allows you to tap into new markets of potentially underserved borrowers. How often do you hear about young professionals finding it difficult to meet the strict qualifications of a home loan or self-employed borrowers who lament their lack of conventional documentation to prove their income? If you're not working with these borrowers now, offering Non-QM loan products could help you attract them. The U.S. Bureau of Labor Statistics cites there are ten million self-employed business owners. Wouldn't it be great to tap into this large population of borrowers?
Because Non-QM loans typically have more flexible terms than conventional loans, they are a great solution for underserved borrowers. These borrowers may have fallen outside of traditional guidelines, business owners who prefer to use bank statements to show their income or investors who wish to utilize the cash-flow of their property to qualify.
To tap into this group of borrowers, brokers will need to become keenly familiar with Non-QM loan products. Choose a partner with a variety of loan products and the expertise to help you utilize non-traditional methods of lending. HomeXpress Mortgage is the partner you need.
HomeXpress Mortgage Offers Quality Non-QM Loan Products
Whether a borrower has a high DTI, less than perfect credit or must rely on alternative income documentation, HomeXpress Mortgage has a Non-QM loan product that can help. Learn more about HomeXpress Mortgage's offerings:
PrimeX
PrimeX is the HomeXpress Mortgage Non-QM loan product for borrowers who nearly miss the mark for conventional underwriting. HomeXpress offers our lowest rates with this program on loan amounts up to $3,000,000.
CoreX
CoreX is a solution for borrowers who face additional challenges in securing a home loan. With lower credit scores allowed and flexible guidelines, borrowers may qualify for this program with full or alternative documentation – even profit and loss statements.
InvestorX
HomeXpress Mortgage InvestorX program offers Non-QM loans with competitive rates for investors seeking to expand their property portfolio. This program is popular in today's Airbnb/VRBO rental environment! With only two ratings required—a housing history on the subject property and the investor's primary residence – we have eliminated the headache of gathering documents on multiple other properties owned.
Benefits of a HomeXpress Mortgage Non-QM Loan Include:
Qualifications with personal or business bank statements
Qualifying with DSCR/ property rents
Loan amounts up to $3 million
Up to 90% LTV
Qualifications with credit scores as low as 600
Fast turn times
A secure broker portal to track loan milestones
As competition grows in the mortgage industry, more brokers are seeking ways to work with more borrowers. Having Non-QM loan products in your suite of offerings will allow you to potentially turn a "No" into a "Yes."
If you have questions and would like to talk to an experienced and knowledgeable Account Executive, give our team a call at (855) 598-1430 or submit a loan scenario today.