Low Rates Non-QM Loans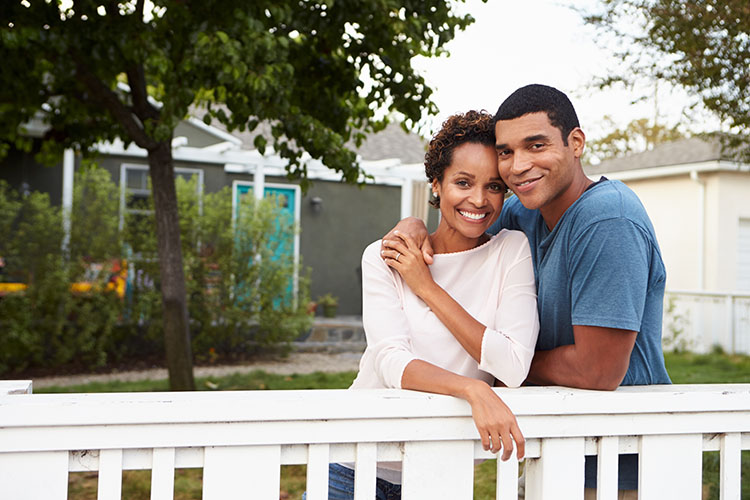 In March 2020, the US was crippled with a slowing economy caused by a virus unknown to Americans or the rest of the world at that time. Jerome Powel, Chair of the Federal Reserve, used Quantitative Easing as a tool to inject money into the economy in order to stimulate consumer spending.
Injecting money into the economy built confidence with the American people and eased pressure on interest rates; the resulting low-interest rates fostered a housing market boom. As noted in a recent CNBC Blog, we saw the median price for an existing home reach over $363,000 in June 2021, a 23.4% year-over-year increase. And over the past 15 months we have witnessed a growth in home prices the likes of which have not been seen in decades.
In March of 2020, a 30-year fixed rate on a conventional mortgage was 3.45%; by July of 2021, that rate had dropped to 2.87%. Norada, a premier Real Estate investment firm, predicted that California's home prices would climb 5.2 percent to $834,400 in 2022, a 20.3 percent increase over the $793,100 in 2021, and $659,400 in 2020. In the same July timeline HomeXpress Mortgage offered Non-QM loans to A-paper fallout applicants with an interest rate of 3.75%; this meant those borrowers were not excluded from homeownership due to rigid conventional underwriting guidelines. HomeXpress Mortgage Non-QM loans allow loan applicants to take advantage of the low-interest rates that quantitative easing provides.
Quantitative Easing and Lower Interest Rates
Quantitative easing affects the housing market by lowering long-term interest rates. How? Quantitative easing is used by the Federal Reserve to purchase securities and government-issued bonds, which in turn reduces interest rates by increasing the money supply. During a period of financial crisis, this strategy stimulates economic activity by driving more lending opportunities to consumers and businesses which in turn credit flowing.
Lower interest rates makes buying a first home, upgrading to a larger home, or investing in an income property attractive to borrowers. Quantitative Easing allows these additional opportunities because the lower interest rates bring these opportunities into their price range. For this reason, we have seen a housing ownership surge across the country beginning in 2020 and continuing through With supply and demand comes competition; a large percentage of borrowers may not fit into conventional underwriting guidelines due to a credit incident, their housing history, or even because they are self-employed. Non-QM lending is an excellent solution to such problems. HomeXpress Mortgage looks at the larger picture and its Non-QM loan products afford the flexibility that a conventional loan cannot. As a result, some estimates indicated that within the next two to three years, Non-QM loans may grow to comprise as much as 10% of all mortgage loans in the market.
HomeXpress Mortgage Non-QM Loan Solutions
For brokers unfamiliar with HomeXpress Mortgage loan products, here are some essential guidelines. As a leader in the Non-QM loan space, we pride ourselves in helping underserved borrowers whose needs are not being met through conventional lending. In addition, HomeXpress Mortgage makes the broker experience more streamlined by utilizing its own broker portal, X-Connect, where brokers can seamlessly submit lending scenarios to determine how to qualify borrowers for a HomeXpress Mortgage Non-QM loan; our programs allow alternative documentation, fast and easy turn-around times, and tracking of every milestone from application submitted to loan funded to help you grow your broker pipeline.
HomeXpress Mortgage Products
PrimeX
PrimeX is the HomeXpress Mortgage Non-QM loan product for borrowers who nearly miss the mark for conventional underwriting. HomeXpress offers our lowest rates with this program on loan amounts up to $3,000,000.
CoreX
CoreX is HomeXpress Mortgage Non-QM solution for borrowers who face additional challenges in securing a home loan. With a low credit score and flexible forbearance guidelines borrowers may qualify for this program with full or alternative documentation – even profit and loss statements. Program also allows financed discount points and cash out.
InvestorX
HomeXpress Mortgage InvestorX program offers Non-QM loans with competitive rates for investors seeking to expand their property portfolio. This program is popular in today's Airbnb/VRBO rental environment! With only two ratings required—a housing history on the subject property and the investor's primary residence – we have eliminated the headache of gathering documents on multiple other properties owned.
As competition grows in the mortgage industry, more brokers are seeking ways to work with largely underserved borrowers like young professionals, and this should include the use of Non-QM lending. If you have questions and would like to talk to  an experienced and knowledgeable Account Executive, give our team a call at (855) 598-1430 or submit a loan scenario today.