How young professionals are becoming homeowners with Non-QM loans.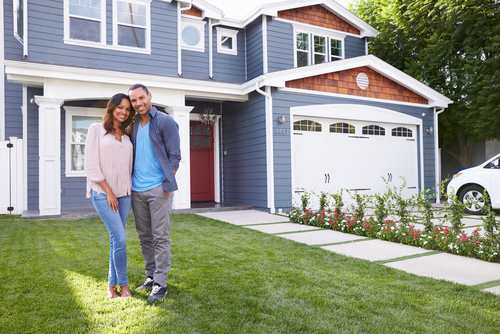 How young professionals are stepping into homeownership despite having student loans
A recent trend shows that young professionals from ages 25 to 35 are delaying homeownership. Why? The most common answer is increasing student loan debt. This debt often excludes young professionals from homeownership due to conventional underwriting guidelines that impose debt-to-income restrictions they cannot meet. Because of this, many chose to delay homeownership indefinitely. It is common to hear young professionals say they'll never achieve their dream of homeownership. However, options exist for these borrowers who are burdened with student loan debt. A Non-QM loan can help those borrowers who may not otherwise qualify for a conventional home loan. Brokers offering these products often tell us it has exponentially expanded their ability to help underserved groups like young professionals.
A Non-QM Loan Solution for Young professionals
A Non-QM loan is an excellent solution to a complex problem—Non-QM loans help borrowers qualify for loans that they would not qualify for under conventional underwriting guidelines. In many ways, young professionals appear to be strong candidates for homeownership. The average Young professionals earns an annual salary of $71,000 per year in the United States. A recent
CNBC
blog post indicates that annual salaries for young professionals will continue to trend upwards. While this may sound like a comfortable salary, the average student loan debt is $30,000 per borrower. After factoring in this debt, young professionals may not meet debt to income ratios of conventional underwriting guidelines. The prism of borrowing guidelines shows that this ratio is too high for many conventional home loans. So, by this standard, while the borrower may not qualify for a traditional home loan, they may be an excellent candidate for a Non-QM loan.
HomeXpress Mortgage Has Excellent Non-QM Loan Solutions
HomeXpress Mortgage has a variety of Non-QM loan solutions for borrowers. As a leader in the Non-QM loan space, we pride ourselves on looking beyond the numbers and focusing on the bigger picture. With flexible lending guidelines that wouldn't be typical of conventional lending, HomeXpress' Non-QM loans can open the doors to homeownership for young professionals. With multiple Non-QM loan programs available, young professionals have choices beyond what previous generations picked from when they purchased their first homes. This includes HomeXpress' PrimeX Non-QM loan solution, with the most competitive rates for borrowers who just missed the conventional home loan mark.
Embrace the Non-QM Loan Solution You Can Depend On
HomeXpress Mortgage is a leader in wholesale Non-QM mortgage. Working with thousands of brokers across the United States, HomeXpress is providing solutions for young professionals. Matching them up with Non-QM products like our PrimeX allows brokers to work with a more diverse borrower base to fund more deals.
Non-QM Loan Growth
Non-QM Loan Growth Expectations Video
As competition grows in the mortgage industry, more brokers are seeking ways to work with largely underserved borrowers like young professionals, and this should include the use of Non-QM lending. If you have questions and would like to talk to an experienced and knowledgeable Account Executive, give our team a call at (855) 598-1430 or submit a loan scenario today.