Foreign National and ITIN Loans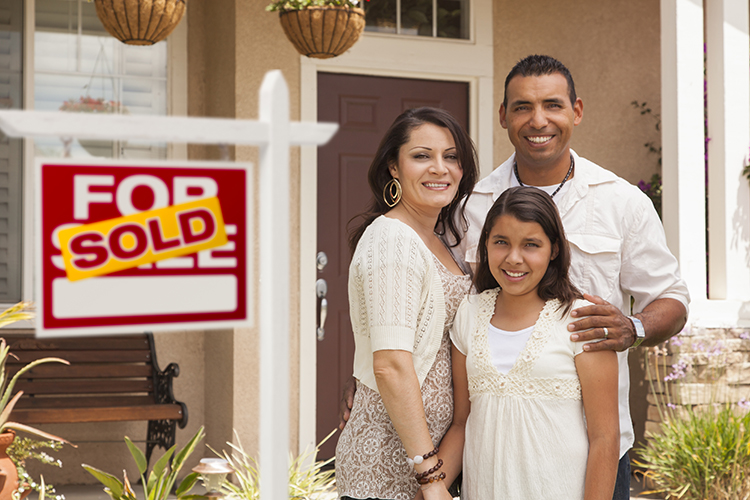 Foreign National is defined as an immigrant, Resident Alien, admitted for permanent residence. This community can remain in the United States indefinitely and work if they comply with regulations relating to their visa. Currently, there are 44 million immigrants who live in the U.S today, with an estimated 1 million foreigners migrating to the U.S each year. As the Foreign National population increases year over year, Foreign National is defined as an immigrant, Resident Alien, admitted for permanent residence. Unfortunately, a conventional loan product currently cannot support these types of borrowers, and brokers can not afford to ignore this growing population.
Why ITIN Loans For Foreign Nationals
Social Security cards are issued to U.S. citizens and individuals who are lawfully admitted and are able to live in the United States permanently. Since not all Foreign Nationals have a social security card, some would be excluded from qualifying for a conventional loan. In addition, without a social security card, Foreign Nationals have difficulty building credit. Traditional lenders use credit scores as a major determining factor in determining loan risk and the borrower's ability to repay the mortgage in question.
With this in mind, you can see the challenges a Foreign National borrower can face when trying to obtain a mortgage. Nevertheless, Foreign Nationals do have options outside of the constraints of traditional loans. The ITIN loan allows those belonging to this underserved community, largely comprised of well-educated individuals who exhibit job stability and a path to increasing income, to purchase a home without a social number or a credit score.
As indicated by
migrationpolicy.org
, 17% of Foreign Nationals are college-educated in the U.S., with an average salary greater than $70,000.
For this reason, many Foreign Nationals are excellent candidates for homeownership, and brokers should find a quality lender who offers ITIN loans.
HomeXpress Mortgage Has Excellent ITIN Loan Solutions
HomeXpress Mortgage ITIN loans provide Foreign Nationals a way to achieve homeownership. This program includes Condos, 2-4 unit Townhomes, and Planned Unit Developments with a loan amount of $1.5 million and a debt to income ratio up to 50%.
ITIN loans can be income-qualified in a number of ways.
Full Doc – 1 or 2 years W-2, pay stubs, tax returns, or K1's.
Alt Doc – 12 or 24 months personal or business bank statements or 1099's, 12-month Cash Flow, 3 months business bank statements, Profit and Loss (P&L) Only. Min. 2 years history of self-employment required.
Asset Xpress – 100% of the amount needed to amortize loan plus monthly debts for 60 months OR 125% of the new loan amount.
Asset Assist – Total qualified financial assets divided by 60 are used for income.

 

Maximum 50% of total income.

 

Lease agreements in lieu of schedule E are treated as ALT Doc and can be used.
If a Foreign National can meet these simple guidelines, they have an excellent chance to qualify for an ITIN loan.
Work With Experts in Non-QM Loans
Brokers are beginning to realize the benefit of offering Non-QM products. However, finding the right partner can be difficult. Many conventional lenders say they can offer Non-QM loans. Does that mean they're necessarily experts in Non-QM? No. Non-QM loans are specialty products requiring experts in this niche, experts like HomeXpress Mortgage.
HomeXpress has been solely dedicated to Non-QM loans since its inception in 2015. This means their team lives and breathes Non-QM. HomeXpress has nearly a 70% funding rate with underwriting turn times that average between 24-48 hours.
Unique to HomeXpress are a variety of benefits like the X-Connect broker portal, the dedicated income calculation desk, specialized underwriting and highly trained Account Executives. Contact one of our experienced and knowledgeable Account Executives to better understand ITINs and Foreign National loan options. Call us at (855) 598-1430 to find an Account Executive in your region or
submit a loan scenario
today. With fulfillment offices on both coasts, HomeXpress can help you fund your next loan with Speed, Ease and Convenience.