Entrepreneurship and Non-Qm Loans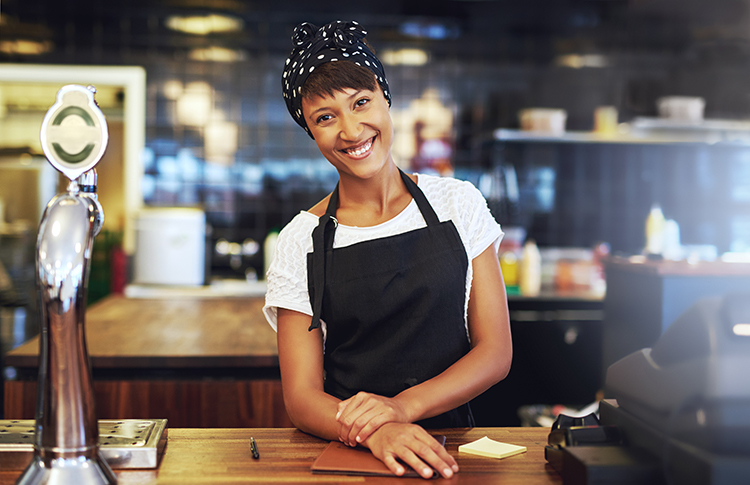 For many, entrepreneurship lies at the heart of the American dream. Over the decades, they have dreamed of owning their own business, being their own boss, and enjoying the fruits of their labor.
The U.S. Bureau of Labor Statistics
reports that 4 million Americans abandoned their corporate desks in the last two years to work for themselves. After establishing their own business, many seek to buy a home or even purchase an investment property. However, many feel this avenue is closed off to them as buyers without traditional documentation such as W-2's. This is where Non-QM loans can help. These loans provide a means for entrepreneurs without traditional documentation to achieve their piece of the American dream.
Entrepreneurship and Non-QM Loans
Entrepreneurship can be a risky yet exciting career path. Passion and determination fuel success. In the past several years, young professionals have embraced this ideology in large numbers. They have rejected corporate careers in favor of flexible and fulfilling independent careers. This has mirrored much of the determination resulting from the pandemic uncertainty. As a result, entrepreneurs seeking a new home loan have often found themselves out of luck with conventional home loans. The requirement to provide documentation such as W-2's is not something they can comply with. Mortgage brokers have embraced Non-QM loans as a viable solution and expect this source of business to propel the growth of this sector in 2022. Conventional loans follow rigid underwriting guidelines, only slightly deviating from agency and GSE guidelines. For example, entrepreneurs with cash flow fluctuations may have the ability to repay a loan but this may not be recognized with standard underwriting. In contrast, Non-QM loans can see past such issues and still determine an ability to repay despite not having a W-2 as proof. Non-QM loans are flexible enough to cater to groups like entrepreneurs and investors that may get overlooked by lenders that only offer conventional loans.
How Brokers Can Grow their Network with Entrepreneurs
America boasts millions of small businesses, entrepreneurs, and investors. This demographic is one of the largest working populations nationally: mortgage brokers cannot afford to neglect this population of home buyers. Yet, conventional loan products alone cannot serve their needs; that is why mortgage brokers should be offering Non-QM loans as a solution. In other words, offering Non-QM loans allows brokers to work with a larger number of borrowers. Do you want to work with more doctors, lawyers, investors? These entrepreneurs often have difficulties obtaining a conventional loan because of documentation requirements and more. Solely offering conventional products may limit brokers from working with these professionals. Flexibility is vital for entrepreneurs, and flexibility in lending is an advantage brokers need to provide.
Work With Experts in Non-QM Loans
Brokers are beginning to realize the benefit of offering Non-QM loan products – but finding the right lending partner can be difficult. Many conventional lenders say they provide Non-QM loans, but that does not mean they are experts in the Non-QM lending field—our Account Executives are experts in this specialized niche. Non-QM loans are HomeXpress' stock in trade, and not the novelty loans they may be for other lenders. HomeXpress underwrites loan applications within 24-48 hours, and we fund 60% of the Non-QM loans submitted by our broker partners. Unique to HomeXpress are a variety of benefits, our broker portal, customer service experience, and the ability to, time and again, make borrowers' dreams come true where others have fallen short. If you are an existing HomeXpress partner, reach out to your local Account Executives for more information—if you are not one of our partners, Give our team a call at (855) 598-1430 to find an experienced and knowledgeable Account Executive in your region or
submit a loan scenario
today. So, HomeXpress can help you fund your next loan with fulfillment offices on both coasts.</p